Commercial PEST CONTROL

BRISBANE
Building and Pest Inspection Brisbane
No matter the pest, no matter the business let us help you to take control.
When it comes to protecting your building, you shouldn't cut corners. At Bruin Pest Management, we're commercial pest control specialists and we believe it shouldn't cost a fortune to keep your building pest-free. It is no surprise that pests have no place in your business; they cause a multitude of risks to your clients, customers and staff. We understand your urgency to control all pest associated risks; such has transmission of disease, odour, infestations and damage to reputation. 
Bruin Pest Management will put in place a simple integrated system for commercial pest control in Brisbane for a long term approach to pest management.
Why Choose Us? 
Safe Work Method Statements

Standard Operating Procedures 

Full Building and Pest Inspection in Brisbane

Full Treatment Documentation 

Fully Insured & Licensed

ABN Registered

High Risk Work Documentation

Service Reports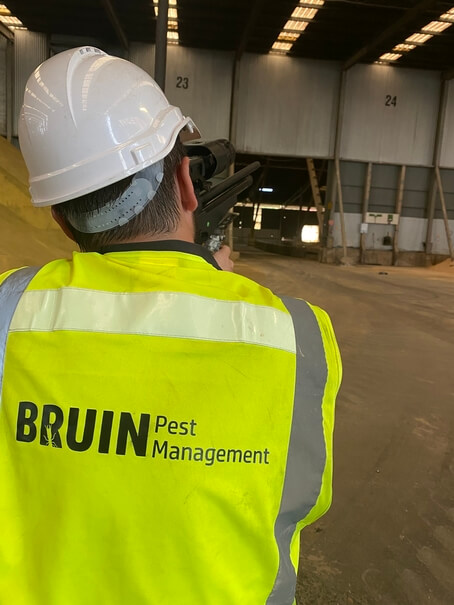 What Kinds of Industries Do You Service? 
 Our services include all ranges of industries and commercial facilities. Whether you're working in hospitality or in an office space, taking back control of your space from pests is vital for maintaining a clean work environment in adherence with legislation surrounding Workplace Health and Safety. A few of the different industries we service are: 
Bars & restaurants
Hotels, strata villas and units
Large residential complexes
Investment properties
Factories & construction sites
And more!
The sooner we can diagnose the issue, the sooner we can protect your assets. If you suspect you require pest control, don't hesitate to book a building and pest inspection in Brisbane with Bruin Pest Management. 
What Type Of Pest Problems Do You Specialise In?
At Bruin Pest, our pest services Brisbane are extensive to ensure that your property is poprerly protected. Our team are experts in the areas of:
Get in touch today to find out more and have peace of mind that your property is pest-free! 
NEED COMMERCIAL PEST CONTROL IN BRISBANE?
Full building and pest inspection in Brisbane. Get in touch for a free quote!